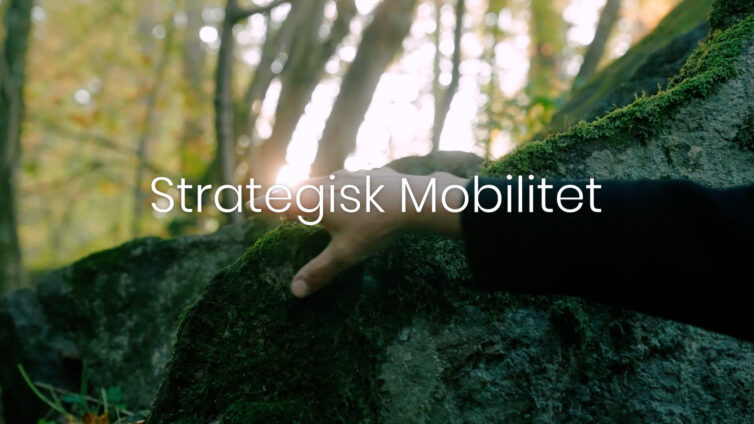 They receive strategic mobility in 2022!
This year's grant recipients for the Strategic Mobility program have now been appointed. Ten million SEK is distributed among nine projects. The program increases knowledge transfer and cross-fertilization between sectors and also gives researchers the opportunity to develop by changing workplace from academia/research institute to business/authority/hospital, or vice versa, for one to two years.
One project aims to give the Financial Supervisory Authority of Sweden access to the research front in information security economics and thus improve cyber security in the Swedish financial sector. In another project, electromagnetic technology is being developed to more efficiently produce clean steel without contamination particles. An other project will use "bioprinting" to refine the printing of three-dimensional artificial tissues that can be used, for example, in testing how drugs affect human tissue.
Here are the nine projects that will receive the 2022 grant:
Sökande

Projekttitel

Rörlighet

Bidrag (SEK)

Annika Skoglund

Technological transformation at SSAB

UU → SSAB

 

1 145 000

Gunnar Malm

Spintronics in 6G communication systems

KTH → Ericsson AB

1 301 723

Gustaf Mårtensson

Novel light-based bioprinting strategies

Mycronic AB → KTH

1 070 820

Song Lu

Atomistic studies of interfaces in engineering alloys

KTH → Thermo-Calc Software AB

1 204 000

Thomas Johansson

New constructions of format-preserving encryption

LU → Ericsson

1 122 000

Tomas McKelvey

Multi-target detection in digital radar

Chalmers → Saab AB

1 371 163

Ulrik Franke

Cyber security and the financial market

RISE → FI

628 471

Wangzhong Mu

Clean steel towards a sustainable future

 

KTH → ABB

1 200 000

Xiaoqing Li

Computational modeling to plasticity of engineering material

KTH → Alleima AB

956 823
For more information, please contact:
Joakim Amorim, Research Programmes Manager, joakim.amorim@strategiska.se, +46 8 505 816 65
Sofie Pehrsson,  Communications Manager and Science Editor, sofie.pehrsson@strategiska.se,  +46 73 358 16 67